Gateway or package ?
The eedomus gateway is available within packages to start immadiately your automated home.
You have precise needs. You already have compatible devices, choose the gateway alone.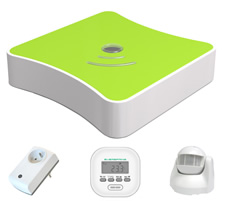 Pack Smart Home
A complete system, ready to use. A touch of security, lighting and energy!
449 €
More info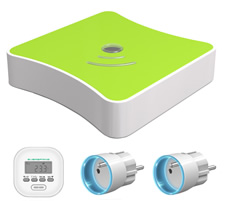 Pack Smart Energy Plus
Ideal for entering the energy monitoring and connect your home.
449 €
More infos

Services
Do more with your eedomus box with the optional cloud service