What is it?
eedomus is a home automation solution consisting of a gateway, applications and an optional cloud service. By adding compatible devices, you design the home automation solution that suits your needs.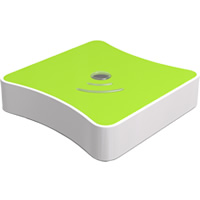 The eedomus gateway
This is the heart of your connected home. Your gateway controls all your compatible devices.

Features
  147 x 147 x 35 mm
  Consumption < 1 W

Connectors
  1 Ethernet port
  2 USB ports
  4 wired ports

Technologies
Z-Wave included
EnOcean (optional)
433Mhz (optional)
Its compatible devices:
The eedomus gateway is open. You can use it with many compatible devices (*)

eedomus apps
You have a smartphone, a tablet, a Mac or a PC? Apps and web portal work on many devices.
Your smartphone is not of Apple-Android-Windows type? This is not a problem, HTML5 app will allow you to control your home in the best conditions.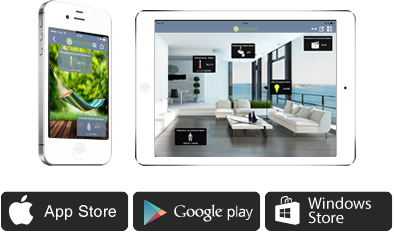 Cloud service
The eedomus cloud service is available for all. Complementary services (optional) allow you to do more with your data.

Remote access
The eedomus cloud allows you to access from wherever you are, to your secure eedomus environment.

Backup your data
The eedomus cloud backups your configuration for you and stores your sensors data or camera images.

Supervision
The eedomus cloud monitors your gateway and notifies you of important events by email, SMS or push notifications.
Demo
Try now the eedomus interface (*) connecting to the web portal with the user demofr and the password demo. (*) Possibilities of the demo access are limited. They don't demonstrate all the features of eedomus at the moment. You may try on Apps with the same credentials (eedomus on AppStore

, eedomus on PlayStore

)