The eedomus+ gateway allows the automation and the remote control of your home, with a smartphone or any connected computer.
With eedomus+, enter a new life with a connectedd home.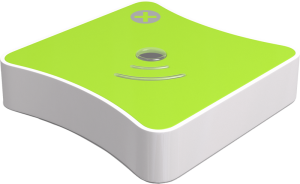 Eedomus plus is the new version of the eedomus gateway.
Automated brain of your home, the eedomus+ gateways enables you -with connected devices- to:
Automate your life to save time and comfort
Control your energy consumption
Secure your home against multple risks, and keep an eye from your smartphone
Thanks to eedomus+, anyone can gain time, comfort, security, in a simple and affordable way.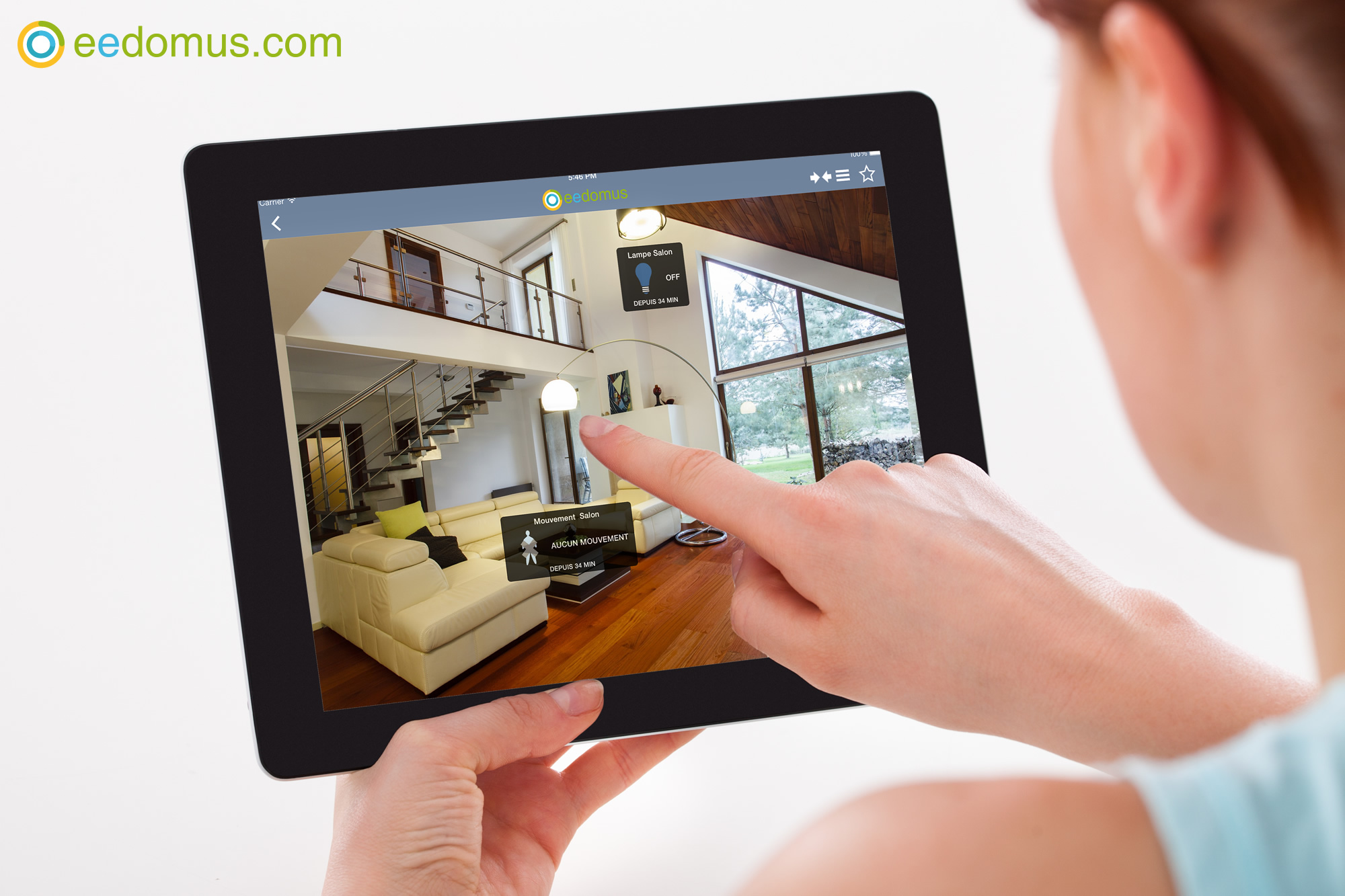 Comfort, savings, security: an automation gateway for all usages!
Truely versatil, eedomus+ contains many functions that permit to control all aspects of home with the help of devices: Energy, Security, Lighting, Opening, Cameras. Also remaining simple and reliable!
Security

Lighting-Opening

Energy-Savings

Control of presences
Use outdoor or indoor cameras
Dissuade with lighting simulation
Domestic Security: smoke, water leak, Carbon monoxide
Automate your lighthing in many ways
Light on at sunset, on motion or on waking up
Centralize the remote of your roller blinds, portal
Control your heating from distance
Monitor your energy consumption in Euro
Track expensive products in energy, switch off the devices when in battery saver mode
Be immediately alerted in case of excessive water consumption (water leak)
Easy to install and to use
The eedomus gateway is one of the simplest to install. You just need a browser to access eedomus.com. You don't need to install anything on your computer.
Some programmations are directly included to ease the process. You will have the opportunity to get familiar with the system to customize the automation (without any skill required in computer programming). A documentation describes all the functionnalities. Many pratical guides or examples are written by the eedomus community.
Compatible with hundreds of equipments
The eedomus gateway uses mainly the Z-Wave© technology. This technology is currently the most open radio protocol of the market of home automation. Hundreds of devices from tens of manufactures are available.
It is compatible with other protocol (with USB extensions) and several IP connected objects.
An interface for everyone
An eedomus app is available on iPhone, iPad, Android, WindowsPhone, Windows8. On a tablet, you can use the "Map Mode" which offers a simplified view.
An HTML5 web app is also available.
From a PC or a Mac, with a simple web browser, you can access the full version interface from everywhere in the world with internet.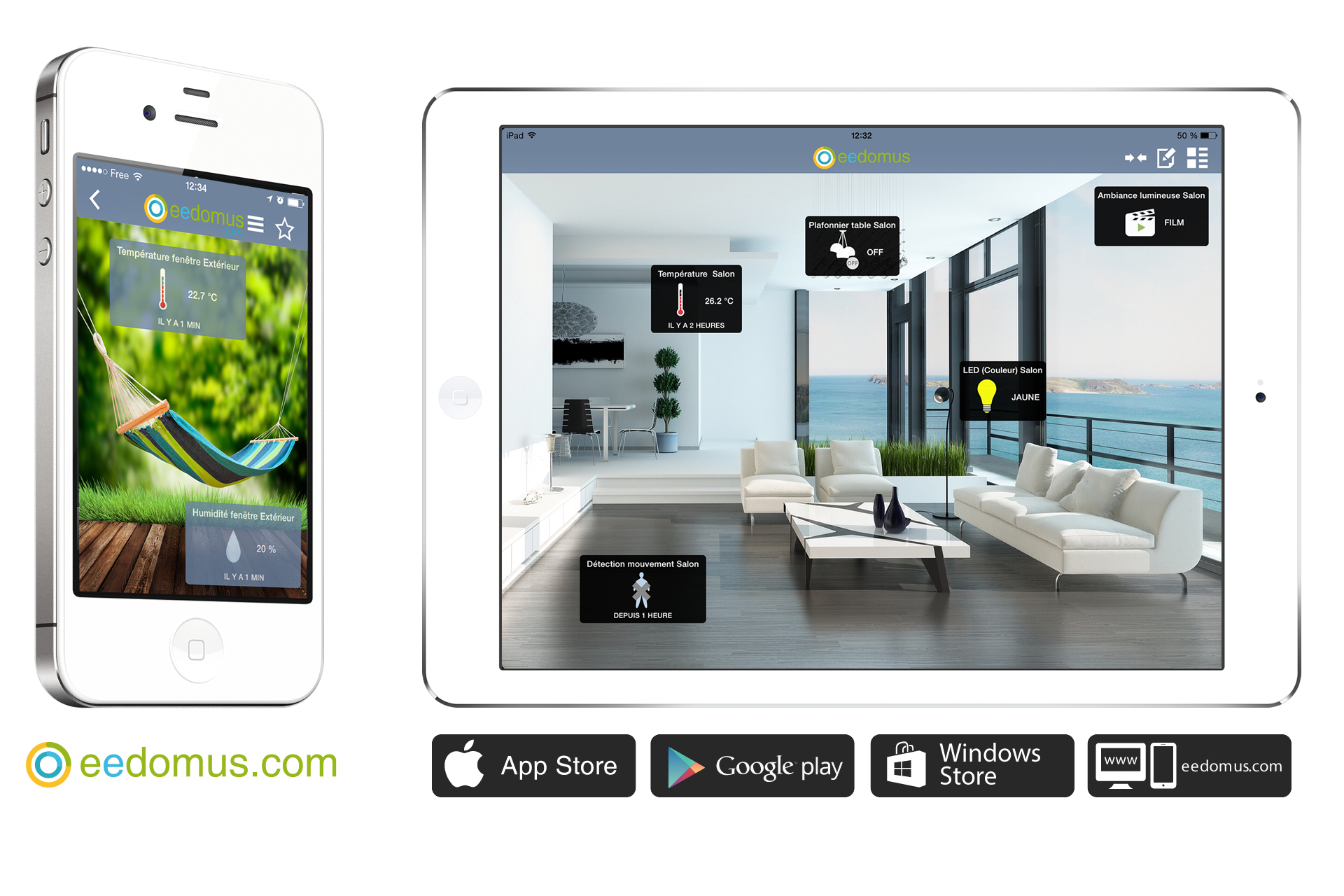 And it speaks!
The eedomus solution offer a rane of notification system. You may receive : email, SMS-Push notification (Premium), audio messages (on the speaker of your gateway or UPnP renderer).
A cloud platform offers more services
The cloud platform enables the remote access to your home (without any configuration on your internet router) and the sending of notifications (mails, SMS, ..). In case of internet shortage, it alerts that your gateway is not connected (unless you uses 3G backup). In case of local failure, it keeps a configuration backup, that allows you to restore the operation in your home in a short time. A Premium service is available on a monthly basis. It gives access to advanced functionnalities of the cloud platform: SMS-Push notifications, image storage (10 Go), several years of data history.
Powerful, eedomus+ grows with your installation
The eedomus+ gateway is powerful (ARM processor 1 GHz) to evolve with your needs. It embeds the new Z-Wave+ technology with a longer radio range.
The eedomus SDK extends possibilities for developpers
Developpers will appreciate the multiple functionnalities: – a double API (on eedomus+ and on the cloud) – easy http interactions with connected objects – a powerful rule engine, and even PHP like scripts – the customization of interfaces (icons, organisation) and the numerous publications of the eedomus community.
Features
Processor: ARM Cortex-A8 1GHz – Memory: 512 Mo DDR3 – System storage: 4 Go eMMC – Z-Wave embedded: ZWave+ – 868 MHz (Europe) – Range up to 100m – Audio : Speaker 1W + noise level sensor – Consumption: about 1,5 Watt (and 1 Watt for the power adaptor)
Management
Multilingual: English, French, Spanish, German(coming) – Time zone management – Included programmations, rule engine, PHP like scripts – Several customization – User management
Connectors
1 USB ports (EnOcean, 3G, UPS, 433MHz-RFXCOM, Edisio, …) – Wired connections: 4 – Power : Power adapter 5 Volt 2A – Ethernet : 10/100
Devices compatibility
Z-Wave (embedded), EnOcean (USB option) – IP camera (automated configuration for Axis) – Connected Objects (Hue, Koubachi, Withings, Netatmo, Nest…) – UPnP to control audio/video systems
Physical features
Size: 150x150x29 mm – Weight: 300 g – Environment : Indoor use, temperature: 0-40°C, Relative humidity: 80% no condensation
Package content
1 eedomus+ – 1 power supply 5V2A and cable – 1 Etherent cable- 1 quick installation guide
Prerequisites
An internet router (any operator) with an available Ethernet port – A computer for the configuration process (and not for the daily use) with a compatible browser.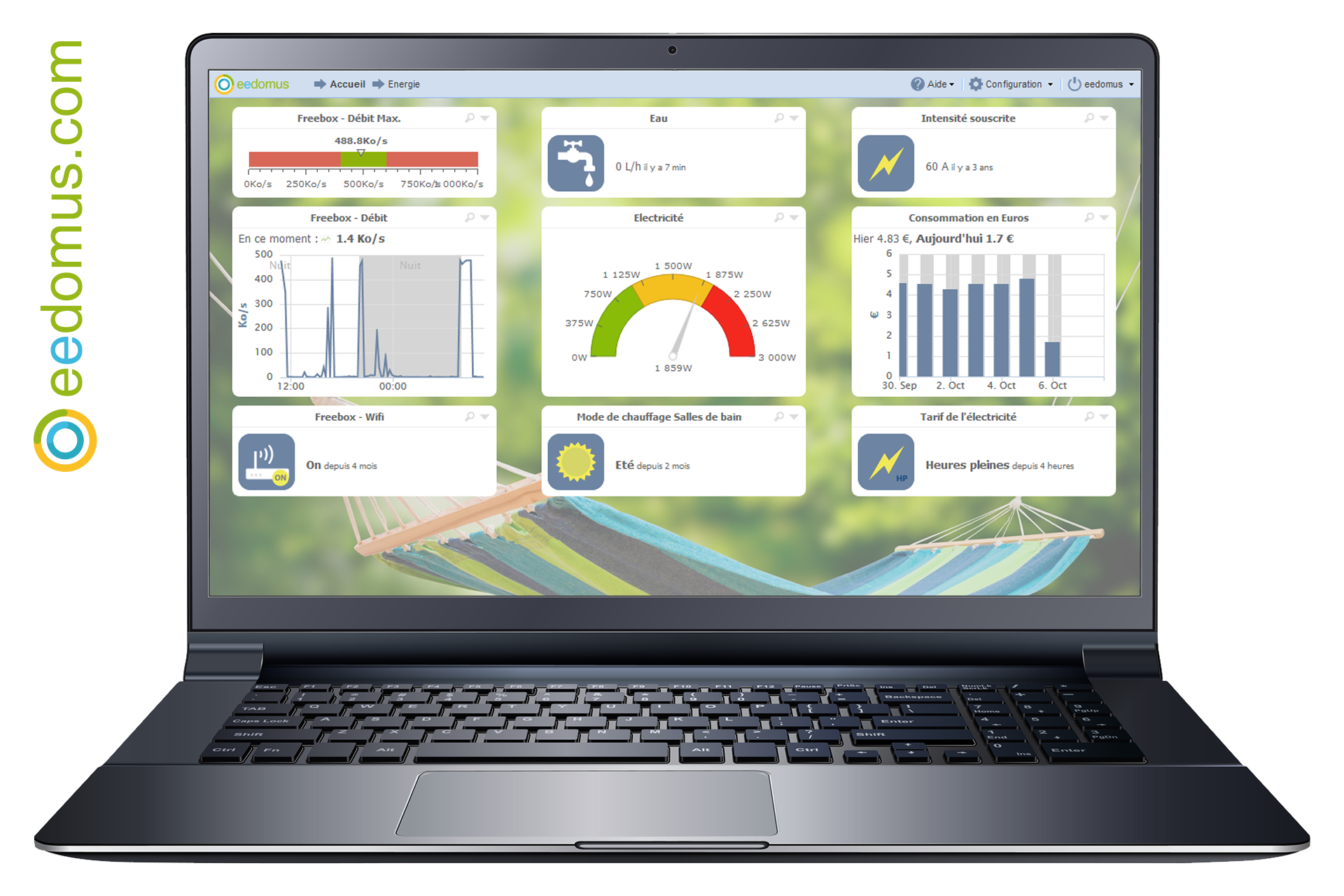 eedomus+ is developped by Connected Object, Paris, France.